By Kerslyn On May 30th, 2010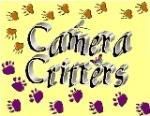 The new members of our fur-family!
They're both born on the same day but one is much bigger than the other so Ace called them David and Goliath though I need to think for the female counterpart of Goliath. Before Maya gave birth, I and Ace agreed to give away some of the puppies. But since there's only two, I guess Ace would not want to give away any of the two.